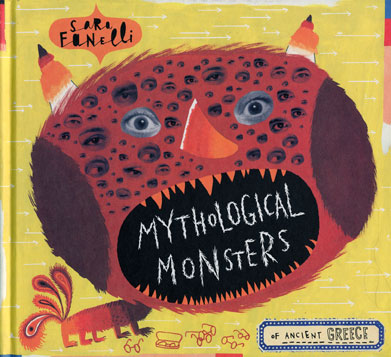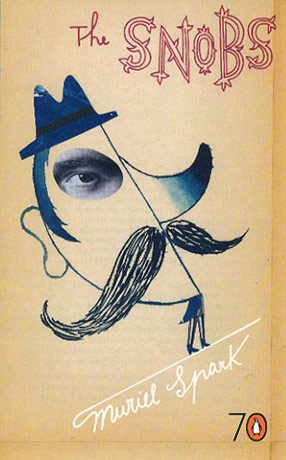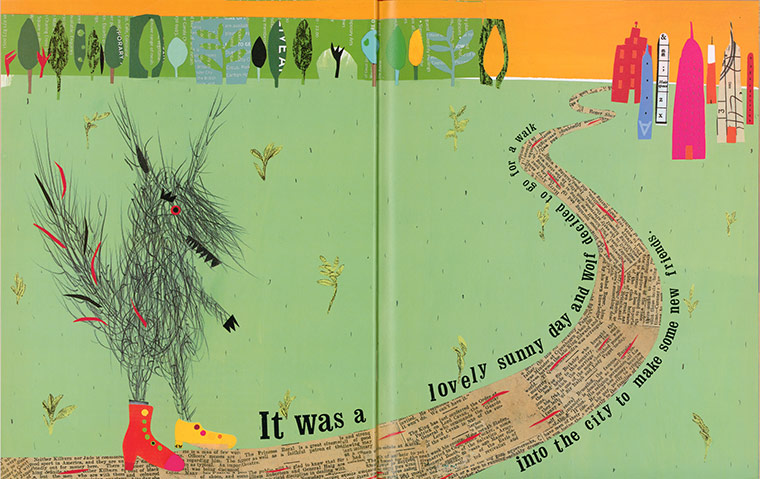 Bright, engaging, quirky, unusual. Also informative.
Fanelli uses humour to engage children to her work.
The Guardian describes her work as a "breath of fresh air". The medium of collage is not used a lot - even in children's books, etc. - so I think it is unusual enough to grab their attention.
From The Guardian:
I was inspired by Fanelli's use of collage. I think it adds something extra to her work, an extra story of where the materials could have come from. The stylized, textured visual language is almost child-like and children really love it.
References:
http://www.sarafanelli.com/
http://www.theguardian.com/childrens-books-site/gallery/2011/mar/31/childrens-books-7-and-under